~ crochet bag ~
24 December 2003
i finally finished my first crochet bag this past weekend.
i'm quite proud of it, although my stitches are a little bit uneven here and there. i think, if i practice a little bit more, i'll be okay.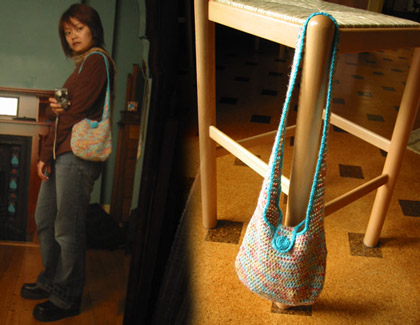 it's kinda little, eh? the bag was supposed to be twice bigger than this one. i should've chose a thicker yarn and larger needle.
now, on to the next bag…